Details on Delivery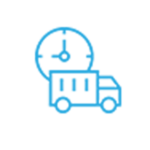 Delivery Areas
We deliver to Airdrie, Calgary, Crossfield, Carstairs and Didsbury for free for orders over $50 ($7 delivery fee if under $50).  Other areas ask for pickup locations.
Your order will be delivered to your residence on Sunday afternoon/evening (unless otherwise organized) – depending on your meal/plan selections. We do everything possible to guarantee delivery times. Sometimes things develop that are out of our control such as weather, traffic and road closures. These delays are not the norm, and we will do everything to ensure prompt service, but may occasionally cause delays.
Set times for delivery Sunday from 7pm-9pm and will be set up with each customer by 1pm that day.
If you do not receive your order within your specified window, please contact us by 9pm on the evening of delivery.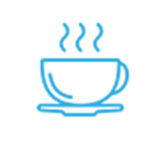 Delivery Containers
Your meals will arrive in individual, BPA free plastic containers and will be on ice until they are delivered to your door.
What if you are not at home to receive your order?
It is ideal for someone to be available to receive your meals at delivery. If you, or someone else, is not around to receive your meals – please provide instructions on where you'd like us to leave your order.
There will be the option to pickup your order at our office 154 Cooperswood Pl SW Airdrie, AB if you are not home during the specified time. There may also be an option for picking up your order from a location in Didsbury and Carstairs if you are not home.
What if you are outside the delivery area?
If you are outside the delivery area please call our office for details on how you maybe able to arrange for pickup or delivery.
Place Your Order Now here